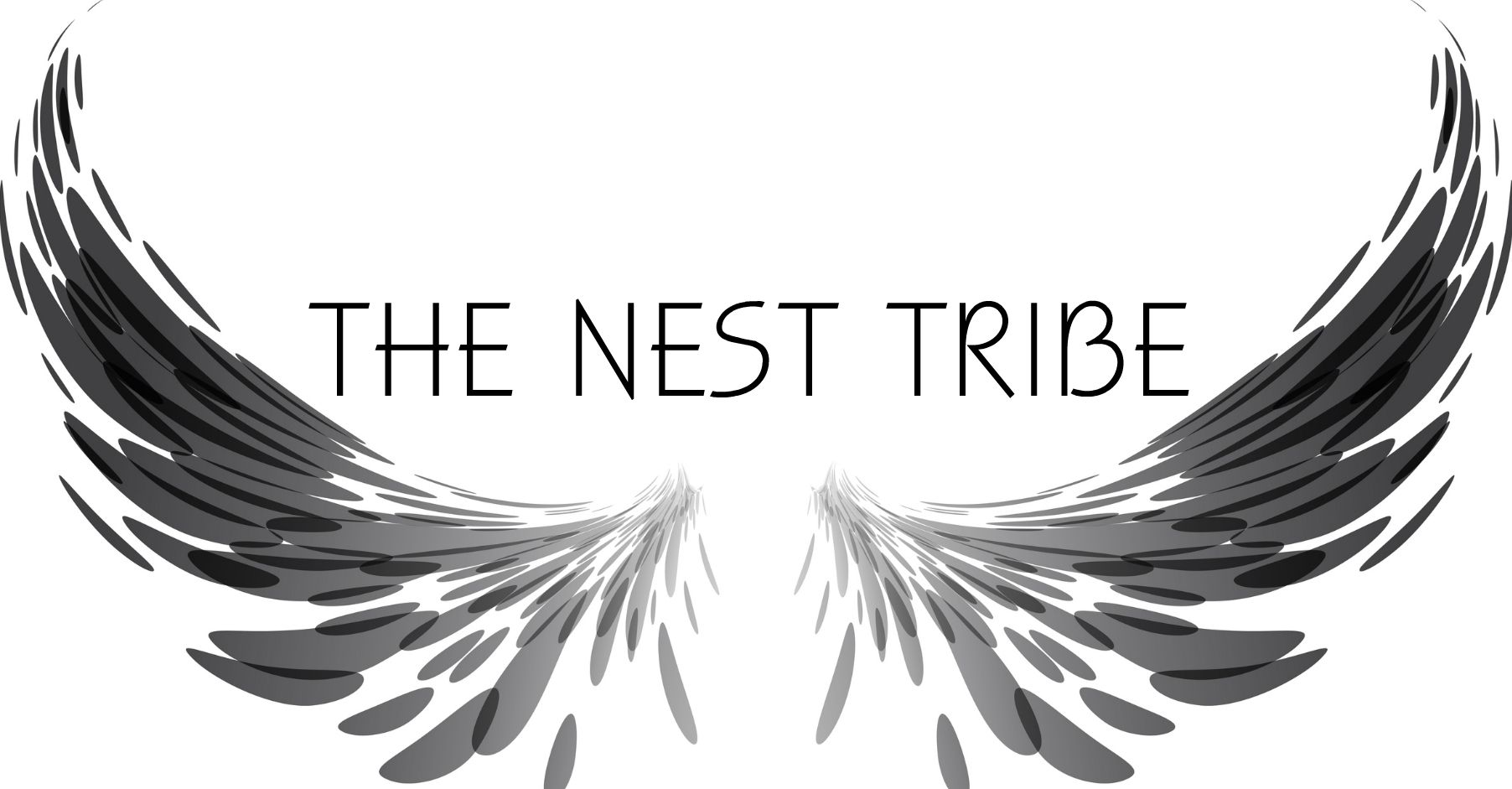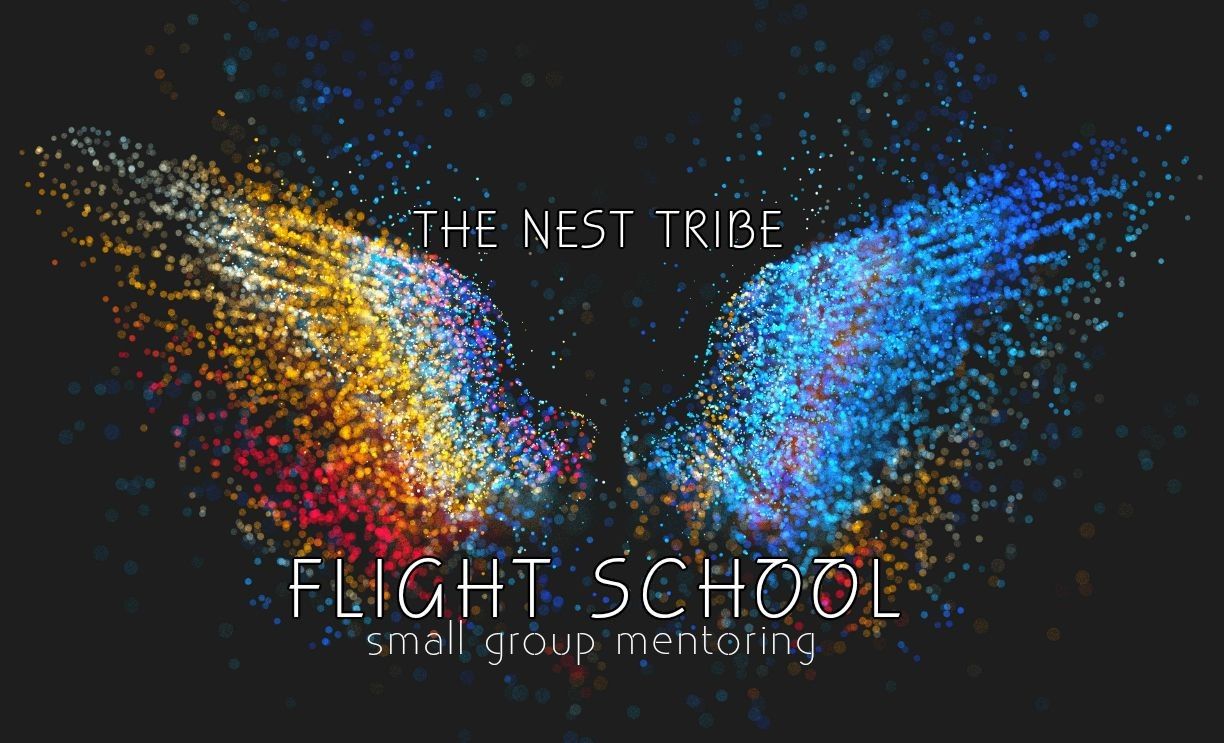 Small Group mentoring (WE ARE LIMITED TO 200 SEATS)
Flight school is based around the concept of small group mentoring - with approximately 40 people per group. This is where you have access to 13 incredible individuals who will mentor you on a range of amazing subjects. You have 4 weeks of live access to each of the 13 mentors. Every session is conducted on the Zoom platform. Mentees will be added to classes based on location. All sessions will be recorded for review. You will be able to download both an Audio and Video recording of the sessions.

Flight School is 52 weeks long. The cost for "Flight School" is US$2200 per person if paying by instalment (Deposit of US$400 and 10 Consecutive payments of US$180) If you are paying in full, then the cost is US$2000 per person. Please note: There are no refunds as per our Terms & Conditions.

You can look forward to the following mentors and subjects:


Ian Clayton - Your Spirit Man

Grant Mahoney - Dominion: Nature - Angels - Cloud of Witnesses - The Being of Holiness (Shekinah)

Samantha Mahoney - What in the Health?

Marios Ellinas - Wealth Builders

Stevie & Emma Mckie - The Deeper Way

Lindi Masters - Walking in the Cube and Spiritual Points of your Life


Teresa Bowen - Meditating IN Christ


Jessica Wright - Enveloped Worship


Melanie Nieuwenhuis - Walking with Holy Spirit


Jane Schroeder - Places in the Heavenly Realms


Rick Nieuwenhuis - Maturing as Sons


Karl Whitehead - The Inter-relational Narrative of Genesis


Elijah Ward - A Ministry of Seeing

Registrations are closed for 2021

Ian Clayton
Ian's passion is to lead people into this walk of intimacy and encounter so that they can experience who God is, what He does, how He does it, what He thinks and how He feels. Ian's phrase, "the passionate pursuit of the person of God, for the promise of the provision of the power of God," is defined most in Genesis 5:24 "And Enoch walked with God; and he was not, for God took him".

For 24 years Ian has pursued and desired the reality of a relationship, "To know God and be known by Him". His type of intimacy has lead to a deeper insatiable desire to uncover more of who God is and to know more about His realm and Kingdom, often revealing God's desire for us to walk on the ancient paths with Him and experience life with Him in His Kingdom and Realm.


Ian believes that this type of lifestyle alone will empower us to be able to touch a broken and desperate world that needs to see the reality of the supernatural realms of Heaven and the return of the Sons of the Kingdom to their rightful place as heirs.

Your Spirit Man
'It has always been a fascinating thing to me how many people have very little idea of what their spirit man is capable of.
During your mentoring times, I will be teaching, activating and taking questions. My expectation is a 100% buy in with all who attend, as homework will be given at every session and followed up at the commencement of the next session.
To be able to exercise dominion, we must posses dominion, having a strong capable spirit man.
Looking forward to seeing you all during the sessions.'


Ian Clayton

Samantha Mahoney
Samantha is a certified Health Coach, who is passionate about seeing people not just reach their physical health goals, but more importantly, fulfill their spiritual blueprint.
Samantha has a heart to see sons come into their full inheritance. She is an excellent teacher who has a sound knowledge of the Word and an ability to help others apply Kingdom principles in their daily lives.

Sam is passionate about equipping people with keys & strategies so they can apply them in their own lives, to take back territory and bear much fruit.

What in the Health?
Health is Wealth! Having a healthy spirit, soul and body should be a top priority - after nurturing your relationship with Yahweh.
Wellness encompasses more than having a healthy body. A healthy soul and spirit are just as important, as all three entities are tightly intertwined. If you are unwell in one area, it will manifest in sickness in other areas. Sam's belief is that your body knows how to heal itself and can do so, given the right tools.


Sam will poke holes in your belief system, expose mindsets that continually hold you captive, preventing you from moving forward and achieving your goals. She will work in an interactive group setting, to discover what each individual really wants, and then outline necessary steps, to help them achieve that.


You will be covering fitness and nutrition goals; looking at false belief systems, limiting mindsets and emotional triggers; exploring methods of meditation and breathing exercises - and all of this, from a spiritual perspective.

In this mentoring course, you won't be an observer. You're going to be given the tools to make the best choices for you, and watch your life transform as you walk them out.

Grant Mahoney
The Nest was birthed out of the desire of Grant's heart, to be an avenue where sons can be trained and tutored in the business of the Kingdom of YHVH.
This is so that they can come to full maturity, have an understanding of who they are in Christ and also have the full knowledge of what the Father has called them to do.

Grant has a passion for the Sons of YHVH. His heart is to see believers prosper to the point where we will see the restoration of the Kingdom of Solomon in terms of wealth, where the Sons have a voice in the earth through finance.

Grant loves the Celtic saints and longs to see the displays of power that they constantly flowed in become a part of normal life for believers.

Dominion: Nature - Angels - Cloud of Witnesses - The Being of Holiness (Shekinah)
In this 4 week mentoring class, I hope to give my students an introduction to the world of dominion that a son should function in. We'll cover:
How do we relate with and rule over nature? Speaking to storms, animals, trees and so much more.

How do we relate to the Angelic realms?

What about our

interaction with the Cloud of Witnesses?

How do we encounter the Being of Holiness, and what is the protocol for relationship.


We are going to take time to examine each of theses topics in detail and uncover some untruths about each of these arenas.
My expectation is that by the end of our 4 weeks, each of you will have a profound love, understanding and personal encounter with each of these 4 arenas of dominion.

Marios Ellinas
Marios grew up on the island of Cyprus, where he served as a Green Beret in the Cypriot Special Forces. He studied history at the College of New Jersey and the University of Connecticut.
Marios is known internationally as a motivational speaker and author. He has published numerous inspirational books, including the best-sellers 'Weaponized Honor' and 'Tables & Platforms'; as well as two international suspense thrillers.

For more than twenty years, Marios has established and nurtured relationships with leaders from the realms of business, government, law enforcement, ministry, and the military. Consequently, he is valued by highly influential individuals as a trusted consultant, on a personal and professional level.

Marios owns Sownlend Consulting LLC; is a senior partner in Origin Wealth Consulting LTD; and oversees the investing arm of an international foundation. His wife Danielle and three grown children live in Old Saybrook, Connecticut.

Wealth Builders
A foundational, practical and spiritual journey into the world of finance, with the objective of growing as stewards and wealth builders on the earth.

Stevie & Emma Mckie
Stephen lives in Scotland and is hugely influenced by the Welsh Apostolic Church. His grandparents and parents, were part of this movement which was birthed out of the Welsh revival.
As a child, Stephen was deeply impacted by the level of the presence of God and the level of the prophetic in the Apostolic Church. The governmental and revival atmosphere that he experienced has never left him . It has planted a hunger in him to walk in such levels - and even greater levels, in our generation.

In 2018 Stephen met Emma at a castle retreat in France. Originally from England, Emma heeded God's call to move to Scotland 9 months later, and her and Stephen were married the following year.

Emma's desire is to live a Spirit-led and Spirit-filled life, using her gifts in music, creativity and intercession, to draw others into deep encounters with Christ.

The Deeper Way
'When I was younger, I came across some mystic writings that literally changed my spiritual life and led me into what we might call a deeper way.
Saints like Jeanne Guyon, brother Lawrence and others, taught about the inner journey and how to encounter Christ within.

In these mentoring sessions, I want to teach you simple steps to help you experience the depths of Jesus Christ in a very practical way.

We will explore together the art of 'the prayer of silence'; we will learn how to practice the presence of God; and learn some of the keys to entering into the reality of union with God.'

Jane Schroeder
Jane lives in Scotland, UK. Jane has two adult children and is nana to baby Arthur. Jane is a fiery lover of Jesus whose intimate walk with God has led her into the depths of the mysteries of YHVH and the heights of heaven.
Jane is a prophetic seer and passionate about prayer, devoting her life to the heavenly realms, as an international speaker, author, poet, song writer and a truly wild adventurer.


Jane longs to see heaven on earth, experiencing some crazy awesome face-to-face encounters with her father, Abba God.


She has a deep desire to see miracles and healings in everyday life - just like the Desert Fathers and Mothers who walked in the Celtic Monastic Communities.


Fuelled by her passion she takes us, the sons of God, into our
destinies of kingship, dimensions of heaven and eternal bliss.


So, in the Spirit of the great Revivalists, Jane would love us to explore and search for the realities of the heavenly places as
we, together, journey on this wonderful glorious adventure,
Seeing Wild Islands align into their full destinies.


Isaiah 60:3 tells us "Nations will be attracted to your radiant light and kings to the sunrise-glory of your new day"

Places in the Heavenly Realms
I am one who teaches revelation from the places in the heavenly realms. My life has been one of seeking and walking with Yahweh daily in an ascended place seeing His glorious face, experiencing His effulgent glory.
Hebrews 1:1-3 is the key!
Throughout our history God has spoken to our ancestors by his prophets in many different ways. The revelation he gave them was only a fragment at a time, building one truth upon another. But to us living in these last days, God now speaks to us openly in the language of a Son, the appointed Heir of everything, for through him God created the panorama of all things and all time.


The Son is the dazzling radiance of God's splendour, the exact expression of God's true nature—his mirror image! He holds the universe together and expands it by the mighty power of his spoken word. He accomplished for us the complete cleansing of sins, and then took his seat on the highest throne at the right hand of the majestic One.


In these mentoring sessions I will be exploring with you, and together, we will see the Biblical context of encounters that can transform our lives and relationship with our Father, Son and Holy Spirit.

Melanie Nieuwenhuis
Melanie Nieuwenhuis is the wife of Ricky Nieuwenhuis and mom of two beautiful children, Oraia and Judah.
From growing up as a pastor's kid to ministering alongside her husband and leading a community of believers in South Africa, Melanie has seen Yahweh do many amazing things.

Since her first time ministering on an international stage at sixteen years old, her heart has been to share the goodness of Yahweh to her own community and beyond.

Melanie has a Bachelor degree in Human Sciences and Social Work, specializing in Psychological Counselling. She is also a business owner, as well as a homeschool mom.

Walking with Holy Spirit
'In my mentorship sessions I will be speaking on:

1. How Holy Spirit helps us deal with our junk.

2. The importance of praying in the Spirit.

3. Awareness of Holy Spirit within us.

4. Holy as He is Holy.'

Rick Nieuwenhuis
Ricky's heart is to challenge and encourage others on how to become Sons of Yahweh. He shares from his encounters that have taught him about the importance of being positioned correctly as a Son.
Engaging in Truth exposed old mind sets, religious perceptions and unbiblical belief systems that Ricky untangled from, so he could be seated in his rightful position as a Son.

Ricky is married to Melanie Nieuwenhuis and together they have two children, Oraia Joy Nieuwenhuis and Judah Lee Nieuwenhuis.

Ricky resides in Durban, South Africa.

Maturing As Sons
'We have been taught and entrusted with secrets from Yahweh over the years. My heart is for us as Sons, to allow these secrets to become cellular so that we can become the manifestation of these.
Engaging in truth exposes old mind sets, religious perceptions and unbiblical belief systems which wars against our identity as Sons. Once we confront these concepts, we no longer conform to the patterns of this world but are transformed by the renewing of the mind.

My heart is to share encounters that have transformed my life, which become testimonies for others to trade into, so it can become their portion.


I look forward to journeying together with you.'


Lindi Masters
Lindi Masters has been in the ministry for 40 years and has travelled as a missionary, itinerant minister, psalmist and pastored and planted several churches alongside her husband of 23 years.
She has started 5 kindergartens for the underprivileged, has looked after a foster child, Nduduzo, and worked with feeding schemes for the homeless.

Lindi has three married children, Melanie, Daniel and Jeduthan and 4 beautiful grandchildren, Oraia, Judah, Caleb and Ezra.

Lindi has started small groups around the world, and loves growing and equipping the Body of Yeshua into maturity.

Lindi is also a business owner and loves to help establish people in small businesses.

Walking in the cube and spiritual points of your life
'In my mentoring groups I will be speaking about:
1. What is your cube?


2. How to draw your cube and walk within it?


3. Basics of the Tree of Life / Sephiroth.


4. How to meditate and activate the spiritual points in your Body.'

Karl Whitehead
The Word of God is the most profound collection of books that humanity can and will ever encounter.
It is in His Word that I find myself every day and it truly is a delight and wonder. A lamp for my feet and a light for my path. One of the greatest delights I experience, is sharing the wonder of God's Word with others and seeing the spark of revelation start a fire in their being.

My goal is to share the wonders of His Word, sparking dynamic conversation through the study of Torah and Tanach. Revealing the hidden wonders in the original Hebrew language.

The Inter-relational Narrative of Genesis
The scope of the Book of Genesis, is a fascinating narrative involving the generations of Abraham, with God teaching them to grow in relationship with Him and each other.
When we delve into the Hebrew text, looking at the conversations and family dynamics that make up this book, we learn some profound and deeply personal lessons.

Lessons that will lead us to a deeper understanding of why family and community are vital to our spiritual growth.

Elijah Ward
Elijah Ward is an author, speaker, and businessman who focuses his daily pursuit on the mysteries of Yahweh and their practical application in our everyday lives.

As a husband and father, he recognizes his highest calling, as that of stewarding the ministry of family.

He is co-founder of Wellhouse Real Estate, and has a decade of experience in the corporate business arena.

Elijah and his wife, Macie, also serve together as youth pastors at Gates of Zion in Mobile, Alabama, USA.

A Ministry of Seeing
In this series, Elijah will be taking students on a journey through the power and permission embedded within the ministry of seeing.

From the biblical context of historical seers to the function and practical application of seeing the unseen Kingdom for ourselves.

Elijah will encourage students with scripture and personal stories so that each might step more fully into their rightful gift available in Christ, of spiritual sight.

Teresa Bowen
Teresa Bowen has been a seer since a small child. Growing into the mystical for the last 40 years, Teresa has much to offer in Meditating in Christ.

Some how-to's and not-to-do's come from maturing in a house of Yahweh's governance.

Teresa is the 1st Year Principal for The Foundation Nest, and has worked in this role for 3 years. She loves walking students through this formative year of transformation.

Teresa has been an ordained minister at The Gates of Zion for 25 years, where she has attended raising her children in the house of the Lord, for 30 plus years.

Her children, now grown and married, still attend - along with her grandchildren. They are an integral part of her life and the lives at Gates of Zion, Mobile.

Meditating IN Christ
Premise
: Psalms 19:14 'Let the words of my mouth, and the meditation of my heart, be acceptable in thy sight, O LORD, my strength, and my redeemer'.
About this Course: Meditation is mentioned throughout the Bible:
* 14 times as 'meditate';
* 6 times as 'meditation'.

This is a call to the sons of Yahweh to be "filled with power from on high!"

Our aim is to learn to breathe and to reach the state of ecstasy that the ancient saints experienced, that many of us have only read about.

Jessica Wright
Jessica has been leading worship at Gates of Zion for over 20 years. She is a part of the leadership team for Gates of Zion, one of the songwriters and leaders for Dimensions Alive worship and the principle for The Realm School of Worship on The Nest.
She is married to Trey Wright and they have three wonderful children.


Her heart is to see others discover the treasures of Yahweh deep inside of them.

Enveloped Worship
To be wrapped up, covered and surrounded completely in Yahweh.

Exodus 19:18 - 'Mount Sinai was completely enveloped in smoke because the Lord came down on it in fire. Its smoke went up like the smoke of a furnace, and the whole mountain shook violently'.


Let us be consumed with His fire. Enveloped in His presence. Never burning out. Continuously falling on our faces in worship, crying out 'Holy Holy Holy!'


You are invited to join us on this journey of Enveloped Worship.
Registrations for "Flight School" are now closed.
Look out for our 2022 registrations - We are going to have 2 mentoring programs available.
Be the first to know about new Courses and discounts: Subscribe to our Newsletter
Created with